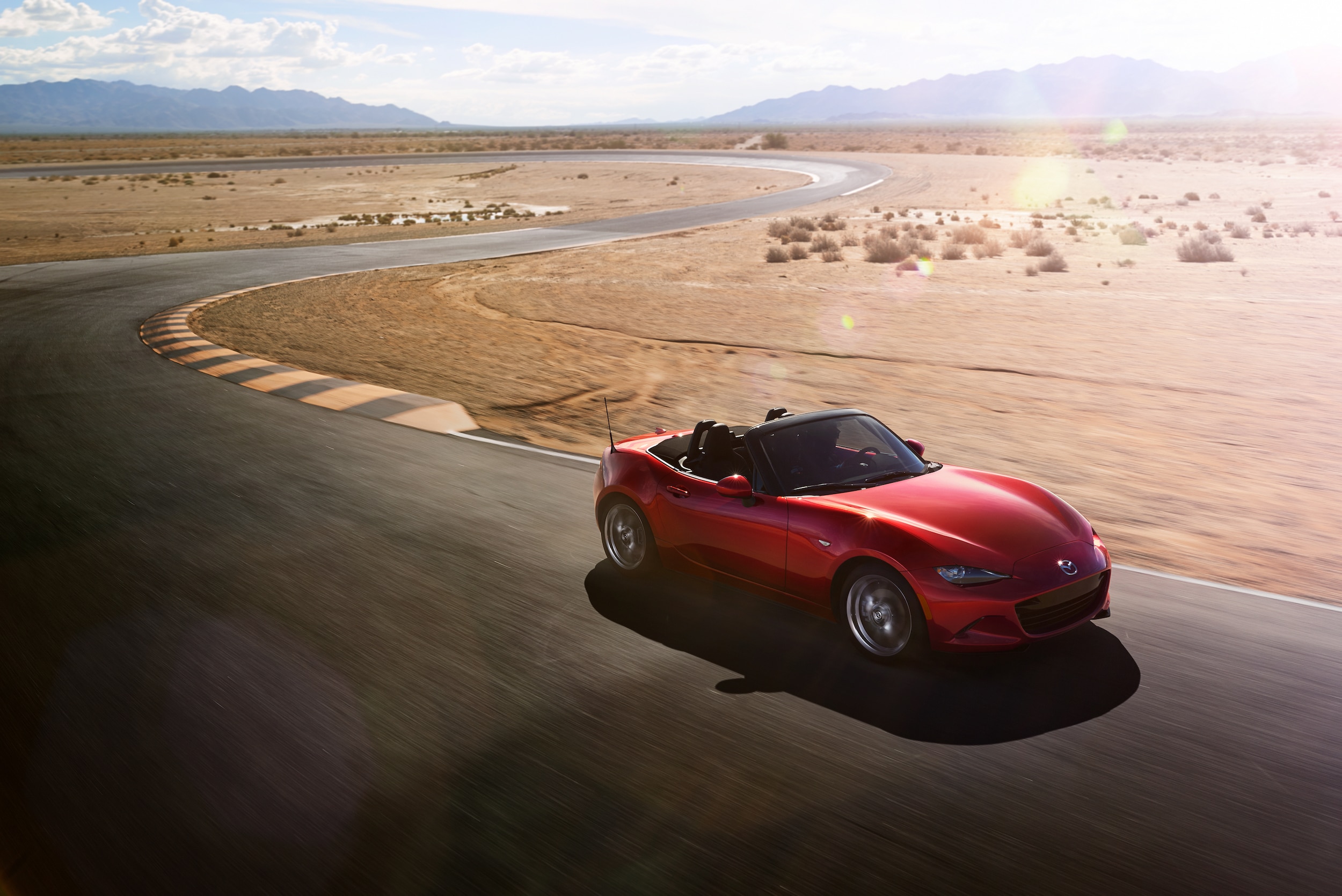 ?
Summer has arrived, and can you think of a better feeling than taking on the long weekends in a Mazda convertible? Here at Irwin Lincoln Mazda, we have the Mazda Miata RF and ST.
The Miata MX-5 is a modern and fun-to-drive convertible offered from Mazda, and you'll have two options depending on your driving and style needs. To learn more about the differences between the Miata RT and ST continue reading.
Soft or Hard Top?
RF
The Mazda Miata RF features a hardtop that creates a sleek and cohesive profile. You can choose from the Club trim with a Bose® nine-speaker audio system, a powerful 181 horsepower, 2.0L engine, or the Grand Touring trim that offers an Adaptive Front-light System, heated leather-trimmed seats and the Mazda Navigation System.
The hardtop can be effortlessly retracted in just 13 seconds, opening up the interior to cool breezes and warm sunlight.
ST
The Mazda Miata MX-5 soft top gives you more versatility and ease to exchange, as well as effortless installation possibilities. You can choose colors such as black or brown, and when the time comes for you to replace your soft, you can find ample options online!
It's relatively inexpensive to replace a Mazda Miata Soft Top, but the design isn't quite as sleek as that of the Miata RF.
The choice is yours, and we have both Miata models available in our inventory here at Irwin Lincoln Mazda.
Both options are modern and offer a glorious drive. The interiors are refined, uncluttered, and features signature Mazda elements. You'll take on the longest routes, and tightest turns with ease.
We encourage you to give each a test drive and see which one speaks to your personality, so you can make a decision that gets you excited.