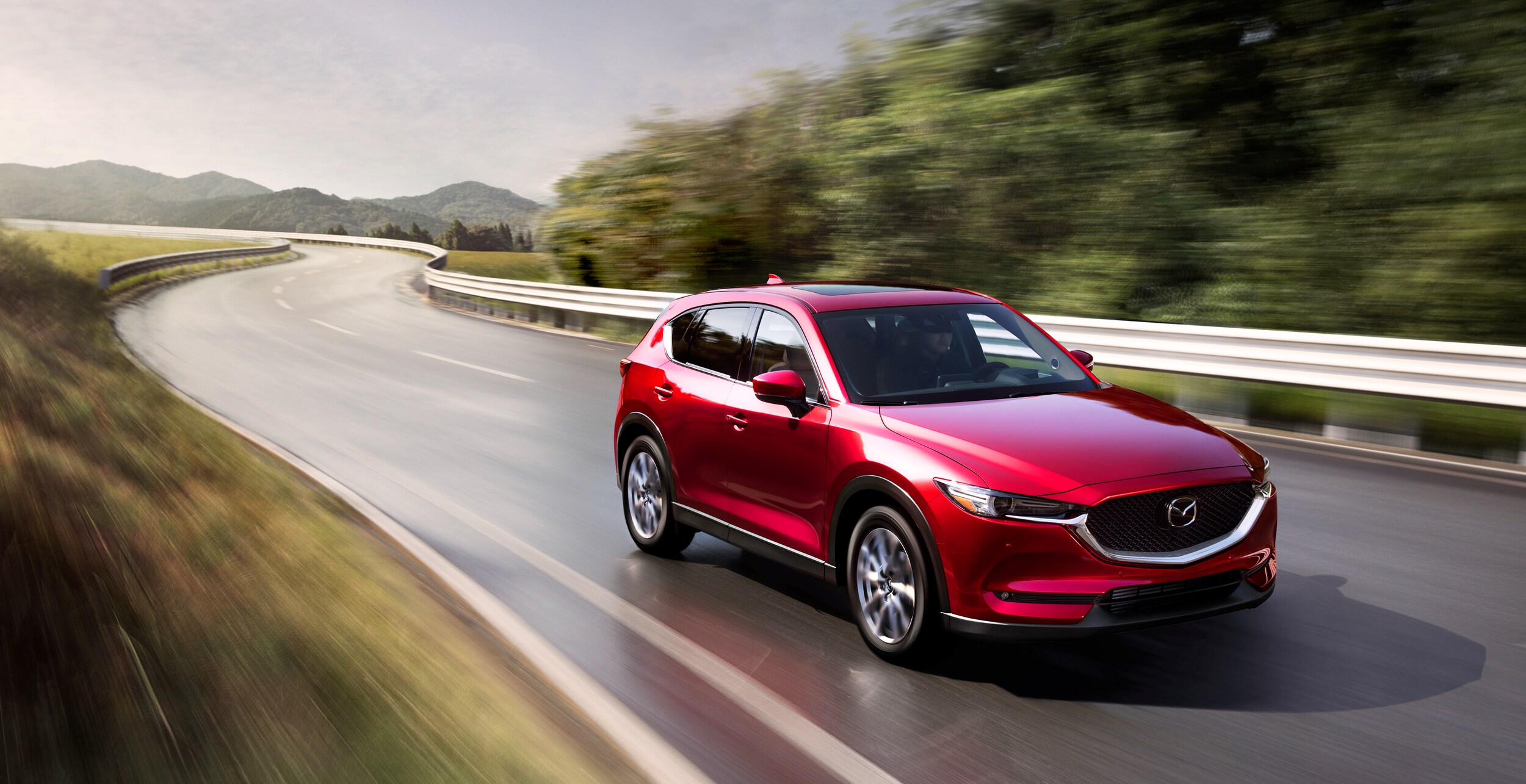 ?
The Mazda CX-5 is a crossover SUV engineered to make you feel at home even when on the road.
We spend a lot of time in our cars, so why not choose a vehicle that puts you at the center of all with comfort and convenience features that delight the senses. The design elements of the Mazda CX-5 are calming, modern, and incorporate intuitive technology so you can make your commute to New Jersey with ease. To learn more about the signature interior features of Mazda CX-5 continue reading.
Premium Interior Features
The Mazda CX-5 comes equipped with genuine layered wood trim and Caturra Brown Nappa leather seats that are soft to the touch. The color pallet mimics nature so you can feel calmed and in control around every twist and turn.
When you want to bring your drive to life, you can use the available ambient lighting that offers several different color options to match or elevate your mood. You and your passengers will be surrounded by an immersive experience unlike anything else.
The environment comes together in harmony thanks to its clutter-free and simplicity aesthetic. You'll love the use of sound-dampening materials that hush the outside world's sounds from your cabin. Traffic, horns, and pedestrians will feel more separated than ever before.
There is also a touchscreen located at the center of the dash that takes away the clutter of control nobs, so you easily access driving and entertainment features. You'll have access to music, directions, and much more!
To finalize the Mazda CX-5 crossover SUV's interior, you'll be equipped with a Bose® sound system for an exceptional listening experience. You'll feel pure bass, enjoy clear pitches, and much more. Your music has never sounded this good.
The new Mazda CX-5 is now available at Irwin Lincoln Mazda. Visit us today and step inside a cabin that is ready for you.