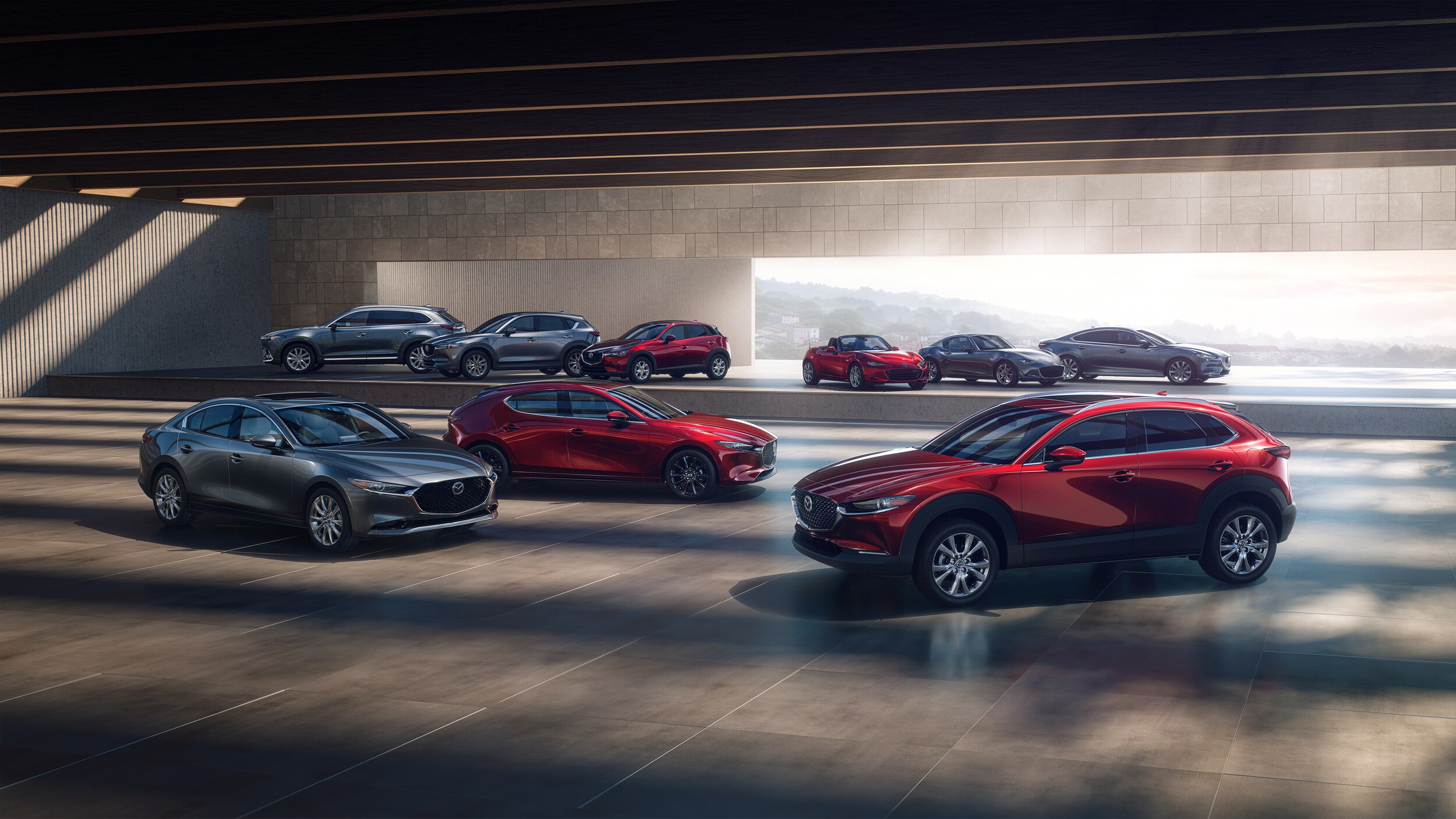 ?
Car shoppers around Freehold have many different dealerships and car brands to consider, but there are many reasons why drivers to turn to Mazda models. Our new inventory holds a range of new cars and SUVs for sale, and this range has something for every type of driver in the area. Of course, other brands have extensive model lineups, too, but traits like reliability, performance, style, and value help to set our new Mazda models apart. Keep reading for a quick breakdown on how to compare Mazda models with cars and SUVs from Toyota, Hyundai, and Honda!
What Makes Mazda Different from Toyota, Honda, and Hyundai?
Mazda has prioritized making driving an experience that you enjoy every time that you get behind the wheel, even when it's your morning commute. Sedans like the Mazda3 and Mazda6 provide a sportier feel and greater value than competition like the Toyota Corolla and Honda Accord, and you can find all-wheel drive sedans in our Mazda lineup. If you think you need a new SUV, the Mazda SUVs for sale here include the Mazda CX-5, which outperforms the Hyundai Santa Fe while having more safety systems, and the Mazda CX-9, a three-row SUV that is more capable than the Honda Pilot. Plus, neither, Toyota, Honda, nor Hyundai have a car as iconic as the Mazda MX-5 Miata!
Compare Mazda Models in Freehold When You Visit Us!
The easiest way to see if a new Mazda is for you is with a test drive, which is sure to highlight just how fun to drive and easy to handle our new Mazda cars and SUVs are. You can easily schedule a test drive with Irwin Mazda, or if you're not quite ready, call or email us with questions about our new Mazda inventory or how the models in it compare with the competition!