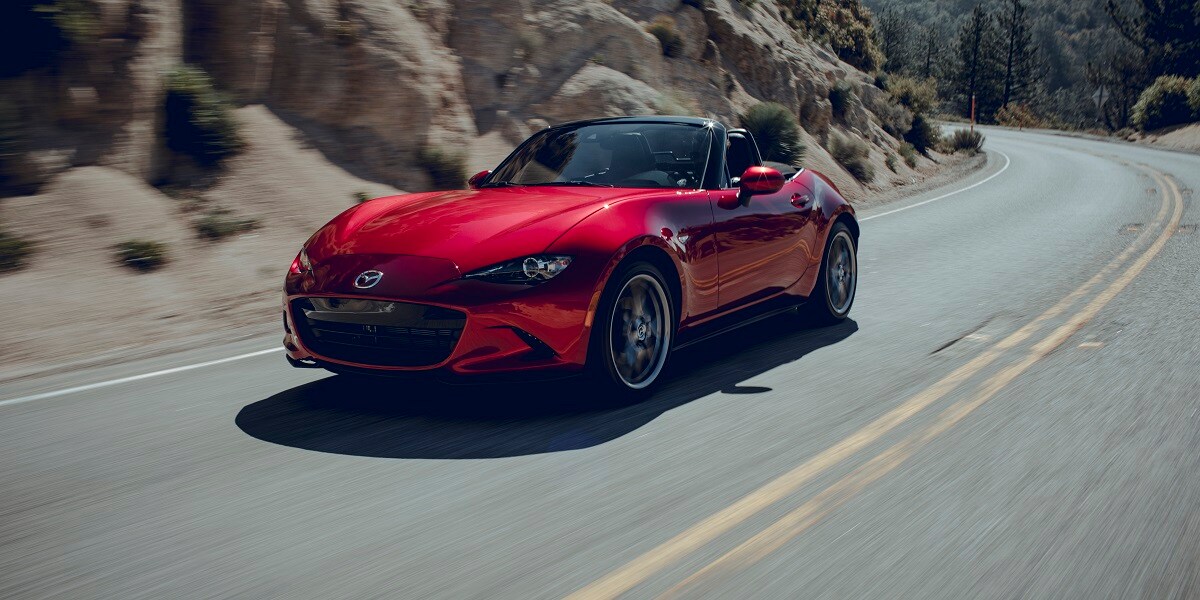 Zesty and Hip, the Mazda Miata Is a Wise Sports-Car Purchase
If you want what may be the best sports car for the money right now, you won't find many that rival the latest Mazda MX-5 Miata. Brick shoppers can get a great deal on a soft-top convertible that provides great gas mileage, has an attractive exterior design, a manual soft top that's easy to open and close, and a fun-to-drive personality. Why go for an expensive luxury-oriented performance vehicle when the Miata is available?
Model Highlights
Perhaps the most highlighted attribute of the Miata is its agility. With its small size and its four-wheel independent suspension-a double-wishbone design in the front and a multi-link design in the rear-the Miata cuts through corners and East Brunswick backroads with enviable precision. Rear-wheel drive provides a near-50/50 distribution of weight from front to back, thereby boosting handling ability.
There's also the engine under its hood, which has a high-revving ability for rapid, sharp acceleration. And since the engine is not a bulky one, it saves lots of money on the road-and at the gas station. Consequently, fuel economy on the Miata is one of the best in its class.
Shop Mazda MX-5 Miata