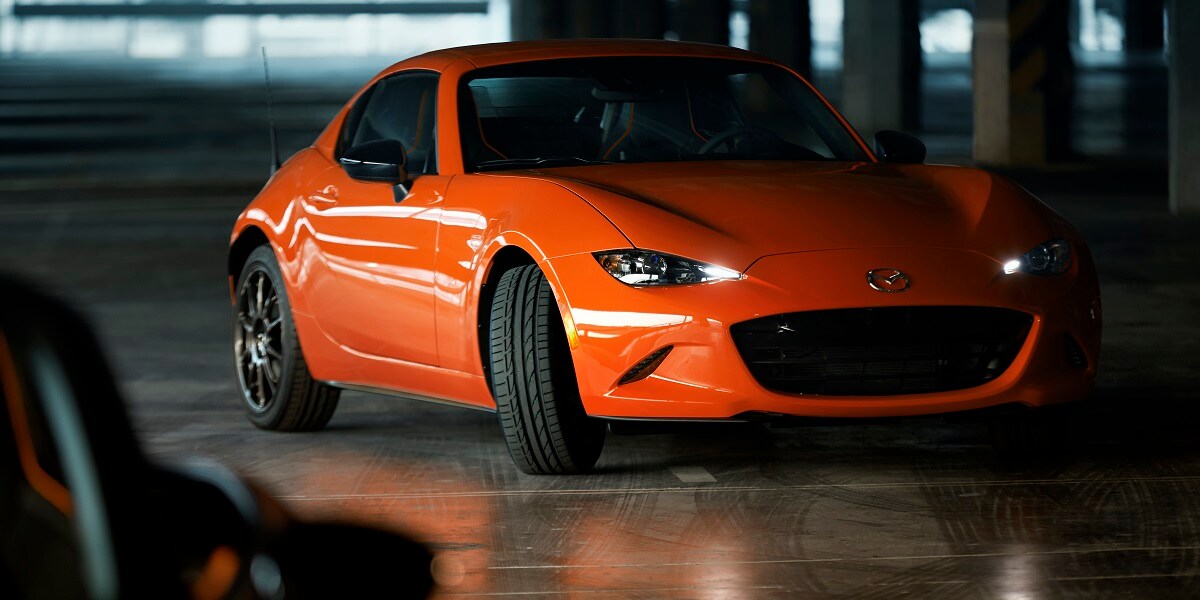 Mazda MX-5 Miata RF Offers Retractable Hard Top, Same Fun
If you're looking for pure driving enjoyment, few vehicles can match the Mazda MX-5 Miata. However, you don't have to get a soft top to enjoy the focused driving experience of the popular sports car. With the new 2020 MX-5 Miata RF, you can get a version with a retractable hard top that makes a handsome coupe profile and keeps you fully out of the elements. With only a bit of weight added as a result of the change, the MX-5 Miata RF still delivers the kind of no-nonsense, engaging driving experience that enthusiasts have come to love about the nameplate.
Model Highlights
The 2020 MX-5 Miata RF is a sleek, simple sports car for drivers who want to get back to performance basics. It's a lightweight vehicle with 50/50 weight distribution and a finely-tuned chassis -- the perfect combination for intuitive and precise handling. Add in standard rear-wheel drive and you've got a package that's purpose-built for carving up back roads.
In keeping with the goal of engaged driving, Mazda offers the 2020 MX-5 Miata RF with a standard six-speed manual transmission. That means you can row your own gears, hang revs, and manipulate the throttle to your heart's desire. If you're looking for a more relaxed experience, you can opt for the available automatic transmission.
Performance aside, there's still a lot to enjoy in the new 2020 MX-5 Miata RF. Mazda made sure to style this model with graceful lines and an athletic stance. With the retractable hardtop in the upright position, the MX-5 Miata RF has a look that's reminiscent of classic sports cars of the mid-century era.
Shop Mazda MX-5 Miata